2014 TARA Sponsors





Half-priced Adoption Fees on Our Featured Pets!

| | |
| --- | --- |
| Featured Dog | Featured Cat |
| | |
Many of our cats are housed at the PetSmart at 86th & Ward Parkway
and the Northland PETCO on Vivion Road.
Come meet them today!


Help Save Animals with a monthly donation!

KITTEN SEASON IS JUST AROUND THE CORNER!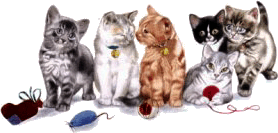 Cat and Kitten Fosters Desperately Needed!

We are looking for foster homes that can provide
temporary care for cats and kittens. Even if you have
other pets that might not welcome a new cat, fosters are
kept in a separate room, or if that is not available, a condo
cage or wire kennel. T.A.R.A. provides all medical care
and as much equipment/supplies as possible.
You provide the love and attention these cats need
to become or continue being wonderful pets.

To learn more and fill out an interest form click here




The Animal Rescue Alliance is a verified shelter of the
petyourdog.com
community and supports its awareness program

DON'T SEE YOUR NEW BEST FRIEND ON OUR SITE?
KC Pet Project (Kansas City's Animal Shelter)
HAS MANY, MANY WONDERFUL PETS FOR ADOPTION!

Our dogs and cats love to sleep on Kuranda beds, but we don't have enough for everyone. If you would like to donate a bed at a special wholesale price for a another dog or cat to sleep in comfort, please donate a Kuranda bed.


Shop Pet Junkie and support The Animal Rescue Alliance!
Click here to connect to our on-line store and T.A.R.A.
will receive 35% of your sales total.


Support Outreach in Kansas City